Dr. Weiss graduated from New York University in 1991. He has been practicing dentistry for over 21 years and comes from many generations of dentists.
Dr. Weiss is also a clinical instructor at New York University College Of Dentistry.
Dr. Weiss is married to Lauren. They have 3 beautiful children, Alec, Sammy and Julia. He enjoys coaching for his sons' baseball and basketball teams. Dr. Weiss enjoys very much working with children. When not working, he is spending his time with his family.
Dr. Ehud Sasson is becoming one of the foremost smile experts in New York. He possesses advanced training in dental implants, cosmetics, lasers, and endodontics.
After graduating from Stony Brook School of Dental Medicine in 2011 he continued with a year-long residency at St. Barnabas Hospital focusing on restoring difficult cases with extreme cosmetic results.
During his training he demonstrated excellent clinical performance in multiple disciplines and dedicated patient care for which he was awarded.
His patients benefit from modern state of the art techniques such as immediate implants, gingival-plastic surgery, bone grafting, soft/hard tissue lasers, zirconia ("life-like") restorations, and multiple rotary endodontic systems. Dr. Sasson's creative and innovative approach makes him highly sought after as a consultation in difficult cases.
Dr. Sasson provides gentle care often making dental-phobic patients into regulars by utilizing painless techniques. He believes in improving his patients quality of life, oral health and transforming smiles.
Dr. Sasson resides in Queens with his wife and three children. He is an active member of the community and regularly participates in food distribution to the NYC needy and is a youth director for young children.
Dr. Sasson's Smile Gallery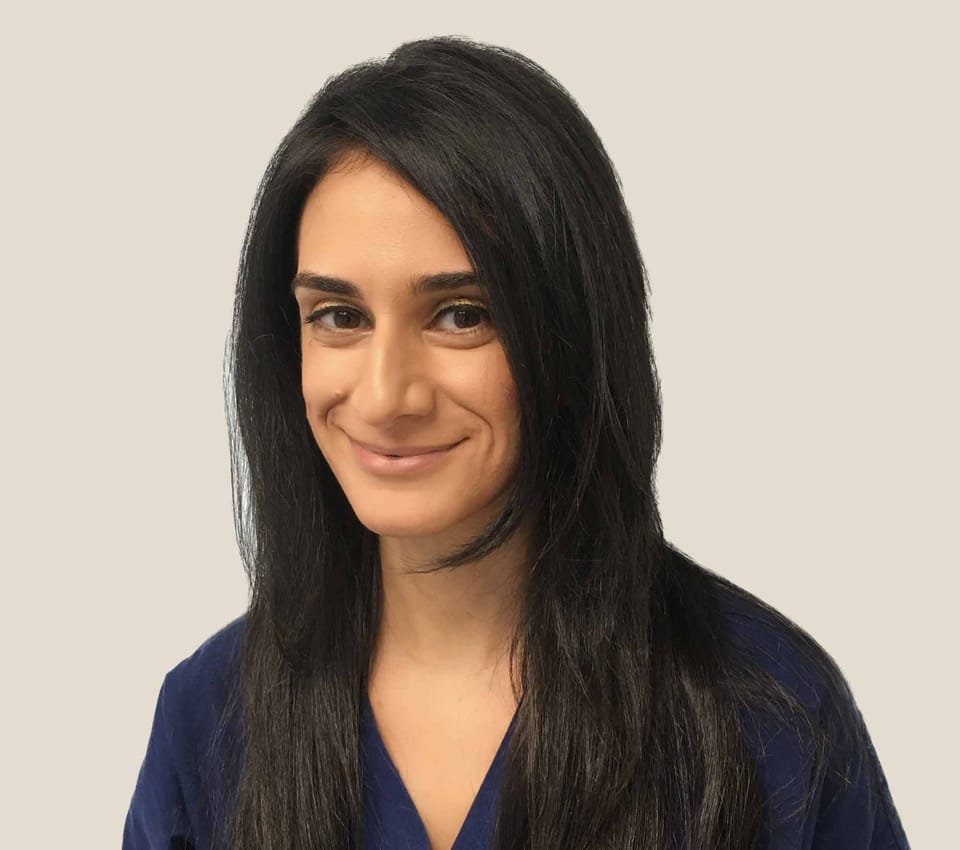 Dr. Natalie Farokhzadeh graduated Hunter College in 2010 and Stony Brook University School of Dentistry in 2014.
Dr. Natalie is an avid tennis player and enjoys watching her favorite NY sports teams.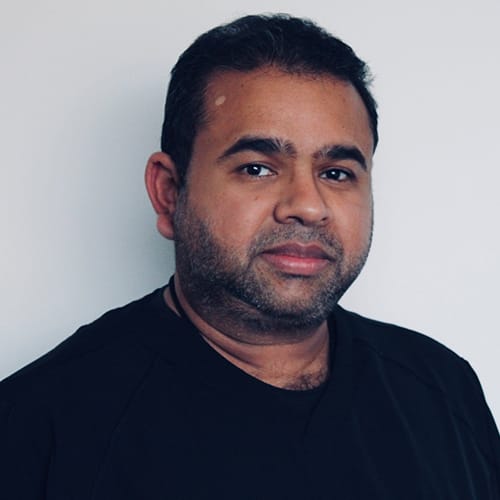 Dr. Alexander Sakthivelu graduated from New York University College of Dentistry. He completed his residency at Staten Island University Hospital.
Dr. Alex is married with one daughter. His hobbies include photography and he plays on a soccer team on the weekends.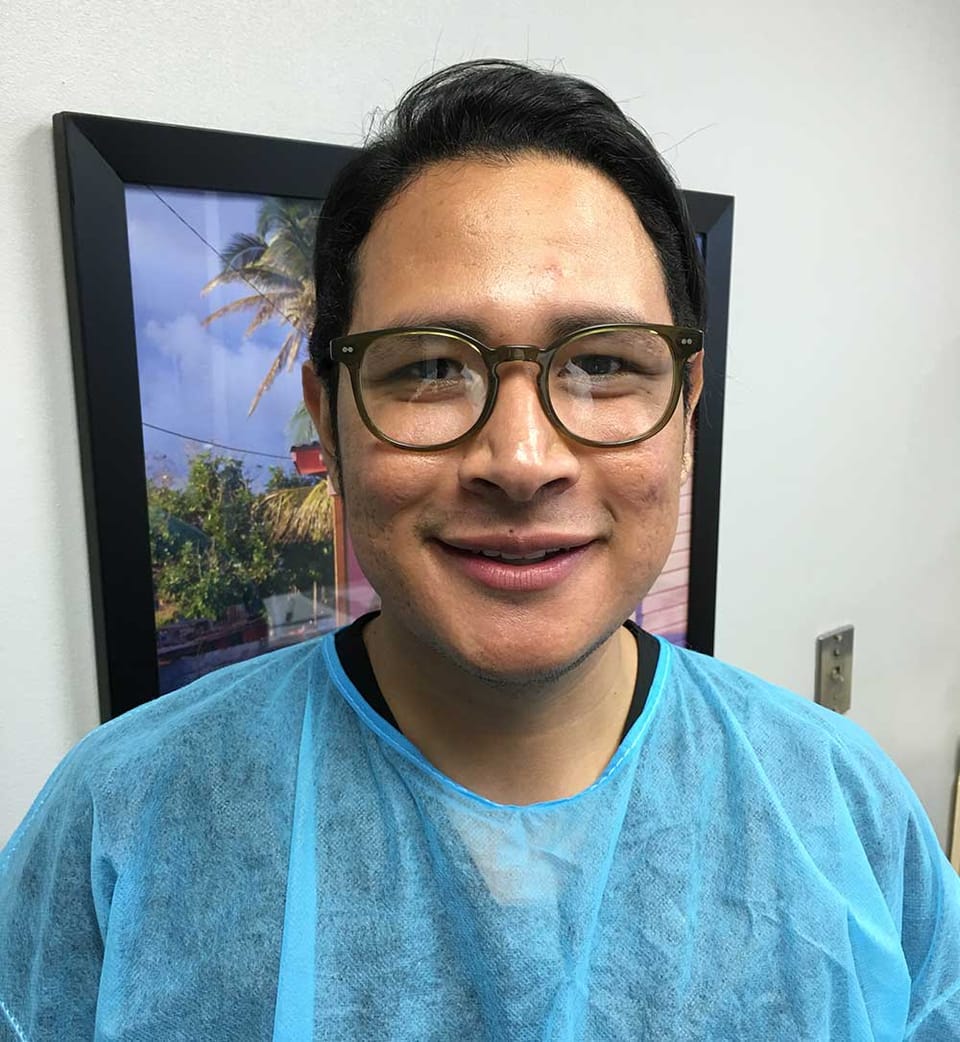 Jorge is a dentist from Durango, Mexico. He is working as an assistant at New York Family Dentistry while waiting to receive his license.
He loves going to movies and taking walks in NYC.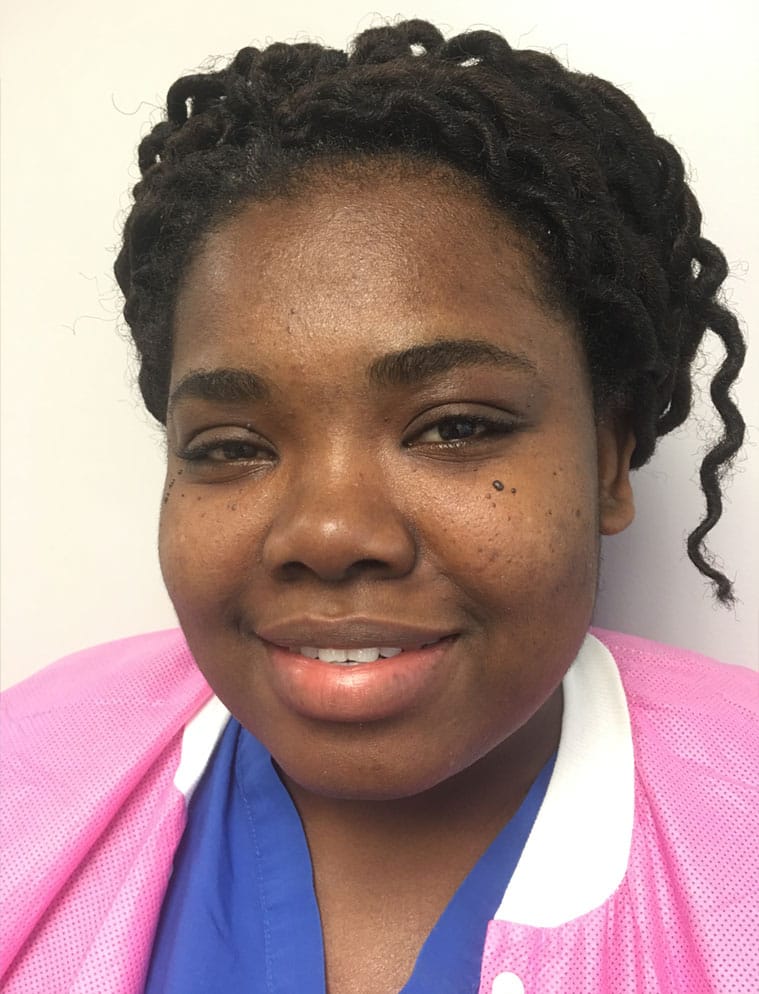 Dr. Mauricia Brown graduated from University of Florida. Originally from the Island of Jamaica she moved to Brooklyn as a child and pursued her dream of becoming a dentist at University of Florida Pre-Dental program.
She is an active member of the Second District Dental Society of Brooklyn and the American Dental Association.
In her free time she loves to cook traditional West Indian foods.
Dr. Cheatam is a graduate of New York University College of Dentistry, she is also a Director of Dental Medicine at Woodhull Hospital in Brooklyn NY.
Dr. Cheatam enjoys her hobbies of gardening and hiking.
Dr. Chamy Patel Graduated from Rutgers School of dental Medicine. She received her Dental Residency at the New York University Langone Lutherran. He hobbies include yoga and hiking.
Dr. Michael Epstein was a student of Dr. Weiss at New York University College Of Dentistry. After a one year residency in general dentistry, Dr. Epstein joined New York Family Dentistry.
Dr. Epstein is married with three children. On his off time, his interests include spending as much time with his family as he can and riding his Peloton bike.
Our team prides itself in making your visit exceptional. You will be treated as a member of our family whether you come in for a routine visit or a complete smile makeover. Come in and experience the comforts of the dental spa experience.

We invite you to meet our team of professionals! If you have any questions please feel free to call or email us.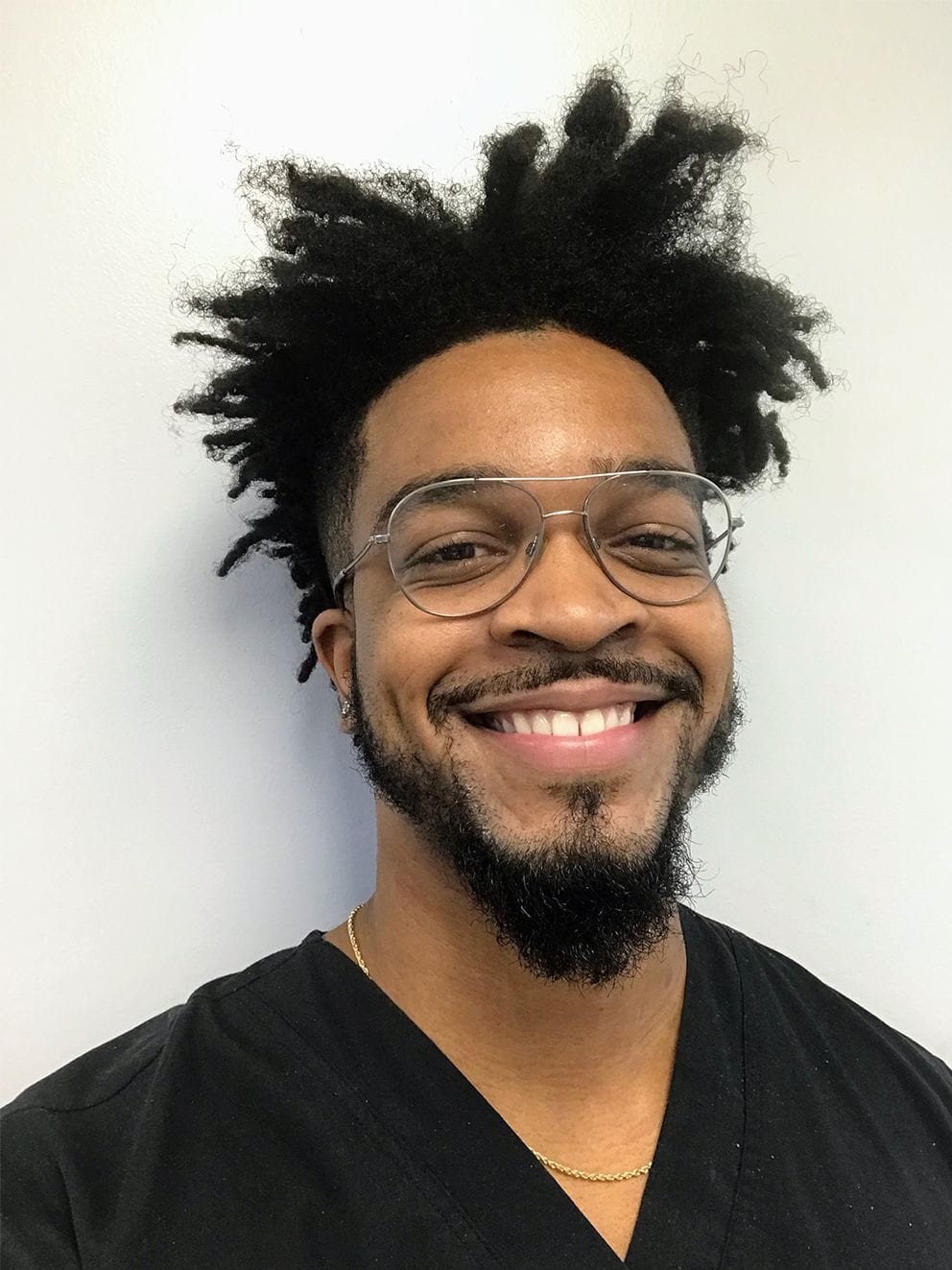 Danick M. is a Dental Hygiene graduate of New York University of 2016 where he made the Deans list. He enjoys putting smiles on his patients faces. In his free time you can find him playing all types of sports and enjoying all types of music.
Tonya - Treatment Plan Coordinator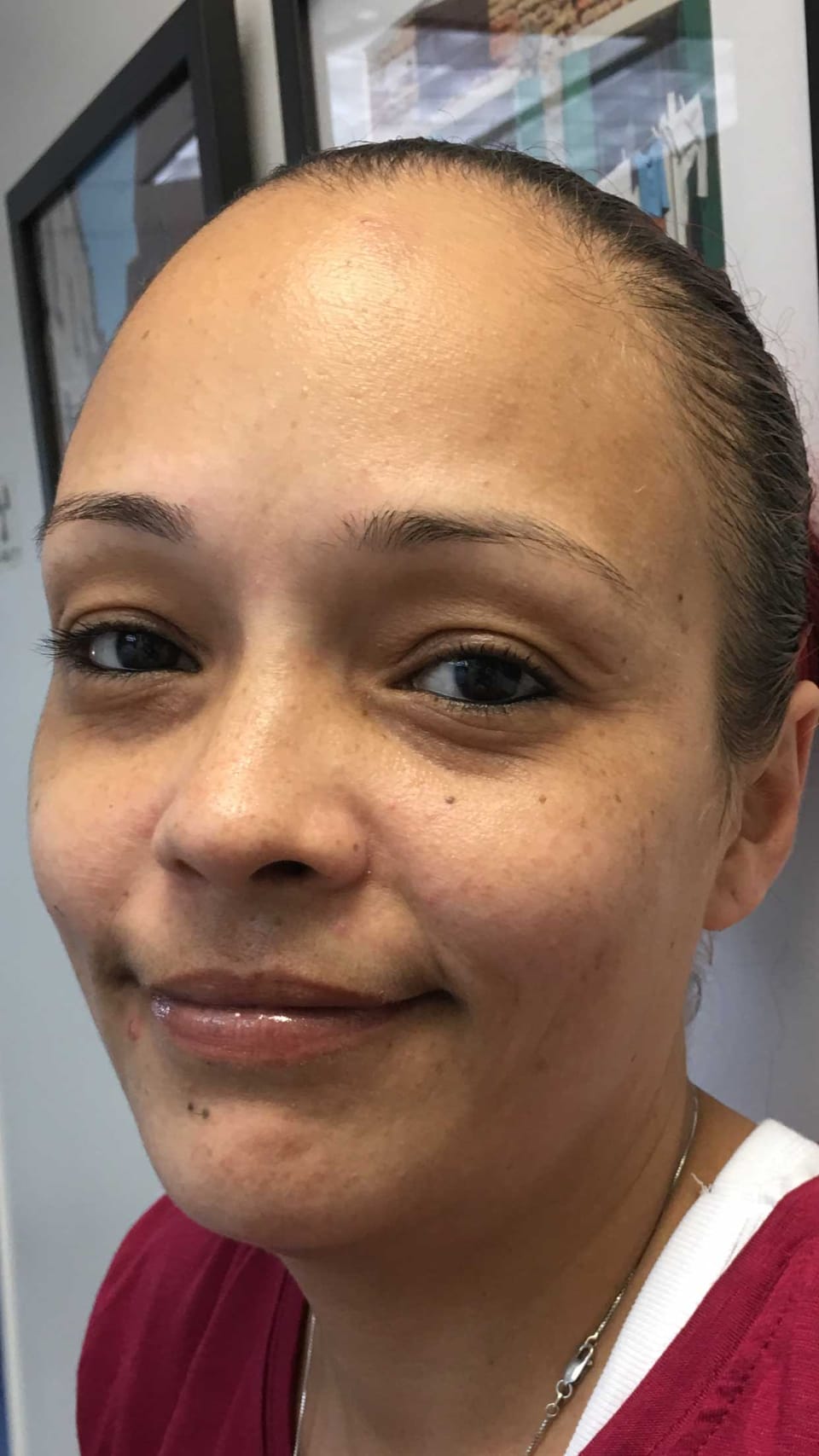 Tonya has been with New York Family Dental since 2002. She loves spending time with her two fabulous kids and going to amusement parks.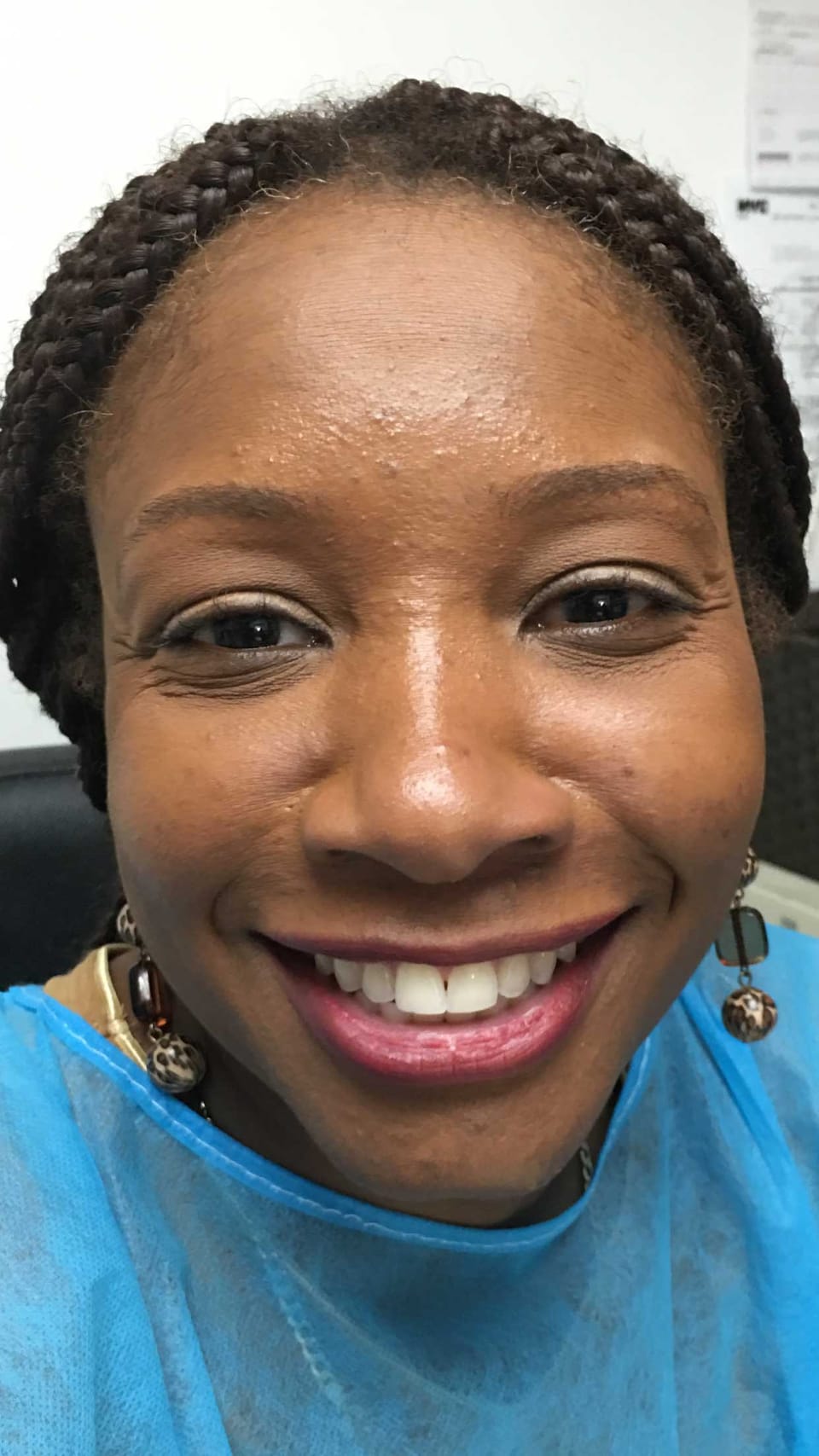 Manonita has been a hygienist since 2013. She has two beautiful children. In her free time she likes to read and go to the movies.
JoBecky has been a receptionist since 2014. She likes to keep up with the latest fashion. In her free time she loves going to the beach.
Melissa has been with New York Family Dentistry since 2015. She always has a smile on her face. In her free time she enjoys goes to the most recent movie releases.
Camille is happy to return to New York Family Dentistry after moving away for five years. Camille is excited for her recent promotion as Treatment Plan Coordinator. Her hobbies include baking and working in her garden.
Xochitl started with our practice in 2016, and never fails to provide excellent service to our patients. Outside of work, she loves exploring the city and finding little-known shops and restaurants.
Abduljabbar is an energetic, talented individual with a passion for healthcare. He graduated from New York City College of Technology's prestigious dental hygiene program and is a Registered Dental hygienist. He is also a Teacher at Nory and has over 2+ years of experience educating and coordinating stem activities for various school and camp groups at Nysci. On his free time he likes to eat with friends and discover new adventures.
Anthony - Director of Maintenance
PAYING FOR YOUR DENTAL CARE
Here at New York Family Dentistry, we pride ourselves on being able to provide each and every patient with dental services to achieve their individual needs and goals. We want our patients to understand that their oral health and personal well-being comes first. Because of this, our dental office offers flexible payment solutions, our own in-office insurance plan as well as CareCredit and Lending Club that makes it as easy as possible for you to afford the dental procedures not covered by your dental insurance. Most patients are amazed just how affordable a new smile can be.
Learn About The New York Family Dental Plan!
ACCEPTED DENTAL INSURANCE
For your convenience, New York Family Dentistry accepts all major dental insurances. We now offer our own In-Office Insurance Plan. Please call us: (718) 763-0505 and let us know who your dental insurance provider is. We'll do our best to work with you and your dental insurance provider to make sure you're covered!