It's officially March 2021, and one of the lesser-known impacts brought on by the pandemic is the rise of tooth fractures. Our dental practice would normally see a small number of fractures from ice chewing or biting into a rogue popcorn kernel; however, that is no longer the case. As more people than ever before working from their sofas and hastily thrown together home offices, ergonomics has gone out the window. A large part of ergonomics in the workplace revolves around posture, which plays heavily into stress induced tooth fractures and other jaw-related issues such as TMJ.
While broken bones can heal, it is important to note that a tooth fracture never will. The cure, rather treatment, will depend on the severity of the crack and location. This is why an early diagnosis can be essential to saving your tooth. Treatment can be as simple as a crown or require a root canal if the fracture is below the gum line. As with all dental issues, avoiding treatment as things progressively worsen and can lead to tooth loss.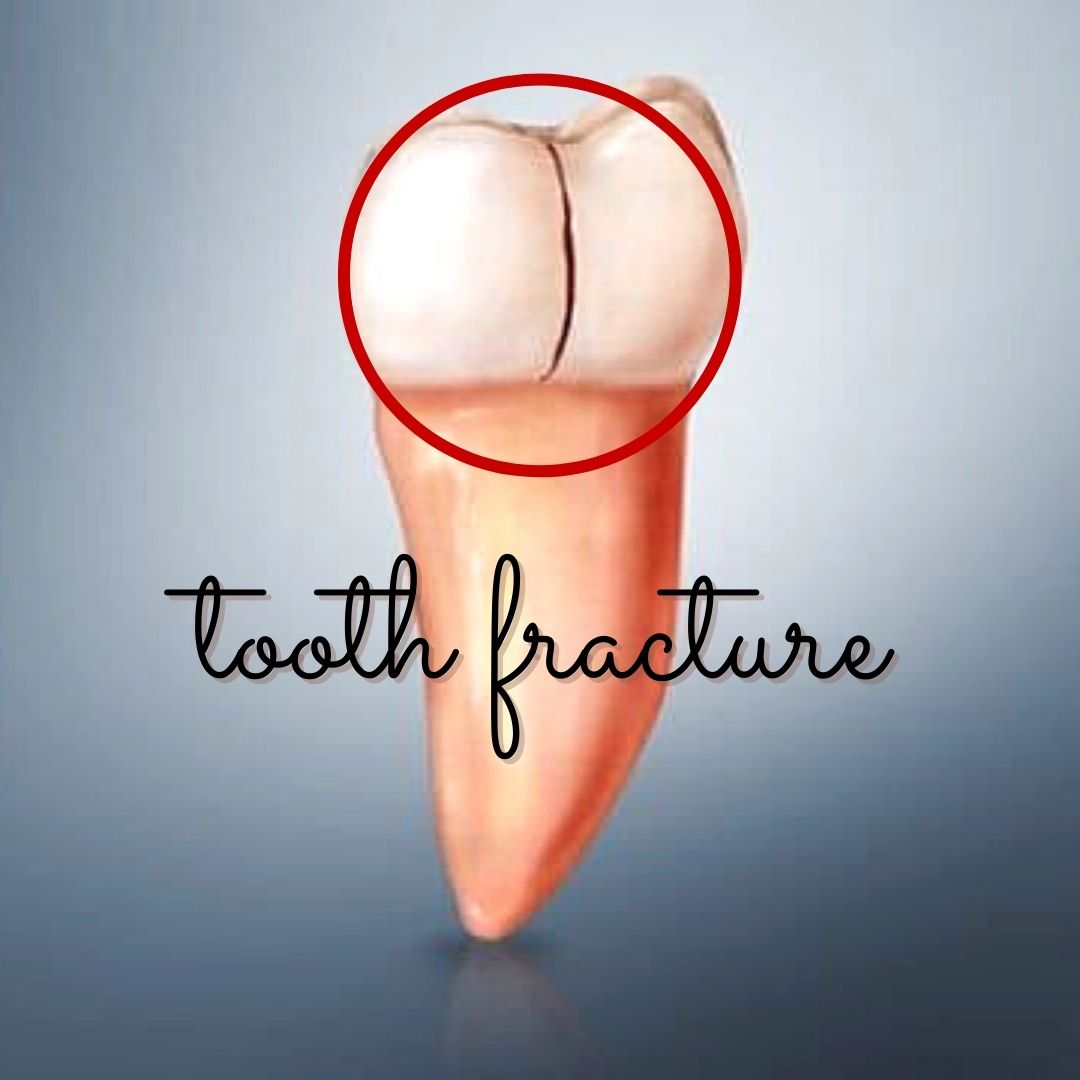 Now, let us revisit posture. The average person tends to not consider their posture and how it deeply affects their bodies and overall long-term health. Having poor posture places stress on your muscles, tendons, and ligaments. Practicing good posture is one of the simplest and easiest ways to keep the spine healthy and improve blood flow. Most people sit slumped, curve their spine, lean forward on the edge of their seat, or sit leaning more to the left or right. All these positions can affect our spine, neck, nerves, and shoulder muscles which can all translate into possible TMJ problems!
Ever wonder the kind of effect stress can have on the body and everyday life? It is another factor that negatively impacts our bodies. Chronic stress is also linked to the six leading causes of death (heart disease, cancer, lung ailments, accidents, cirrhosis of the liver, and suicide). Of course, stress is probably on the top of everyone's lists, along with poor sleeping habits. These two things combined, cause us to clench our jaw and grind our teeth at night while sleeping. Clenching and grinding of the teeth and jaws contribute greatly to tooth fractures, chipped teeth, and wearing down the surfaces of your teeth (short teeth). All of which is an obvious reason to schedule a dental visit.
It is important to be mindful of these things, at least as much as we can. Let us all try to make sure that we check-in with ourselves by asking daily:
How have I been feeling?
Am I anxious about anything particular?
What am I stressing about?
Have I been sleeping well?
The first step is at least being aware. If we can catch ourselves when we are stressing, we can prevent those long-term issues that creep up on us down the road. For example, sometimes we notice our fists are clenched. Maybe not because we are angry, but because that is where our stress accumulates. Our stress can also accumulate while we are sleeping. You see, stress comes out in different ways and often unconsciously. After thinking about all these factors, realization hits and we start thinking about all the things that we can do to improve ourselves and our health. We do find ourselves in a constant state of stress, even if nothing major is going on, there is constantly something on our mind. Our health is finite and requires regular attention and maintenance. Be mindful of what your body is saying to you and take action.
Taking action is as easy as catching ourselves slumped in front of our computers rather than sitting upright with our feet on the floor. There are loads of options on Amazon designed to help reinforce healthy posture. For your workspace, be sure your computer monitors are at eye level, and your keyboard and mouse accessible while your arms are at a 90-degree angle. This should allow your elbows and forearms to rest on the arms of your chair.
Try and get relaxed before going to bed. Stop thinking about work. Stop thinking about what we did and did not get accomplished. Try taking a bath or hot shower. Unwind. Drink some chamomile tea. Anything to put you in a calm state-of-mind before dozing off. And, if you have trouble falling asleep, focus on clearing your mind and concentrate on breathing deeply.
If you are a teeth grinder or a jaw clencher, ask us about a mouthguard or sleep options to help prevent grinding and ease those achy jaws from clenching.
We know this will not solve a pandemic, but it will help to avoid a nasty dental visit, TMJ problems, or having to repair fractured or chipped teeth!