Invisalign

Glenwood Road Dental - Flatbush, Brooklyn, 11234
Dr. Weiss, an Invisalign® dentist in Brooklyn, often recommends an Invisalign® procedure rather than traditional braces. Invisalign® is the breakthrough technology that lets you have the smile you've always wanted without the hassle of braces. By using a series of clear, removable aligners, Invisalign® straightens your teeth with results you'll notice sooner than you think. The course of treatment involves changing aligners approximately every two weeks, moving your teeth into straighter position step-by-step, until you have a more beautiful smile. Unlike conventional braces, these clear aligners can be removed while you eat and brush your teeth as usual. An average Invisalign® course of treatment takes about a year.
The Invisalign® Advantage Over Braces

When choosing an option for straightening your teeth, it's important to consider what works best for not only your appearance, but your lifestyle as well.

| | INVISALIGN® | BRACES |
| --- | --- | --- |
| Effectively treats a wide variety of cases, including crowding, spacing, crossbite, overbite and underbite. | X | X |
| Straightens your teeth | X | X |
| Average cost is about $5,000* | X | X |
| Allows you to eat whatever foods you enjoy | X | |
| Lets you remove the device when you want | X | |
| Lets you enjoy virtually invisible teeth-straightening | X | |
| Allows you to brush and floss your teeth normally for better periodontal health | X | |
| Consists of smooth, comfortable plastic instead of sharp metal that is more likely to irritate your cheeks and gums | X | |
| Frees up your busy schedule, with office visits only every four to six weeks | X | |
| Invisalign® Teen: Provides up to six free replacement aligners if lost or broken.** | X | |
* November 2010 Invisalign® Patient Survey
** Invisalign® Teen Only
Invisalign® to the Rescue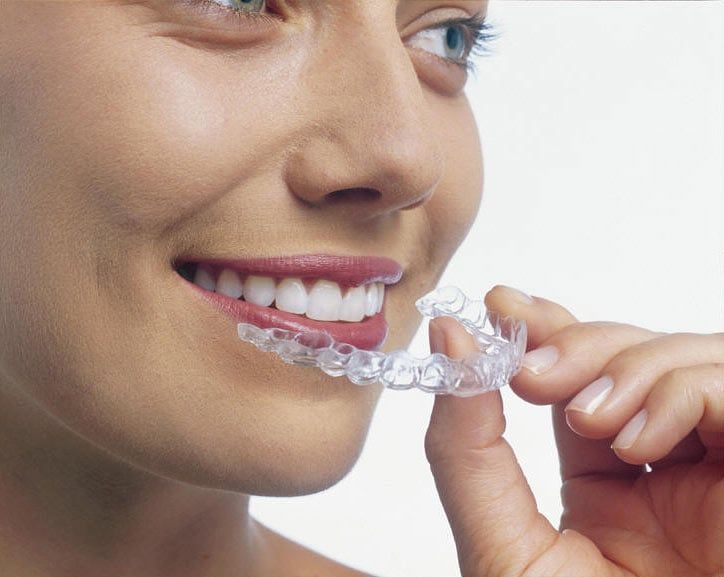 Invisalign® corrects many orthodontic issues without the hassles of traditional braces. This means no unattractive metal wire, no uncomfortable glued-on brackets and no annoying rubber bands that can leave your mouth sore. Invisalign® uses a series of clear and custom-fit removable aligners; we are able to straighten your teeth in no time. In most cases, Invisalign® treatment takes about a year.

Did we mention Invisalign® is removable?
Because the aligners used in the Invisalign® treatment process are removable, you can eat the foods you love to eat (steak, corn and bubble-gum don't mix well with traditional braces). Additionally, when you need to brush and floss, you don't have to buy special tooth brushes and flossers designed to fit between the wires and brackets of braces. The full course of treatment involves changing the Invisalign® aligners approximately every two weeks, moving your teeth into straighter position step-by-step, until you have a more beautiful smile.
Perfecting Your Teeth with Invisalign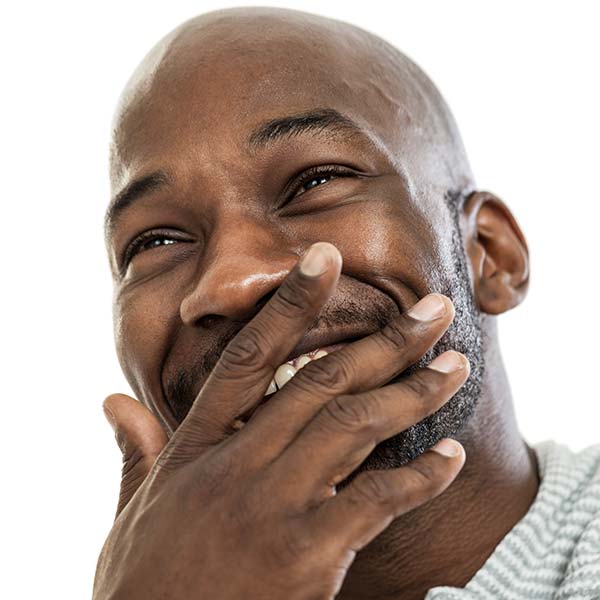 Having crooked, crowded or gapped teeth can be embarrassing, sometimes painful and often uncomfortable. Generally speaking, when you speak to a dentist, he or she may recommend treating your orthodontic problem with years of uncomfortable and unattractive metal braces. This is the biggest distraction for patients to fix their teeth and enjoy a perfectly aligned smile but here at New York Family Dentistry, we want you to know there is a modern way to straighten teeth and even correct misaligned bites without the use of traditional braces. We use Invisalign!

If you have gapped teeth, an overbite, underbite, open bite, crossbite or overly crowded teeth, Invisalign may work for you! Call us at (718) 763-0505 or request an appointment online to come into the Brooklyn dental office of New York Family Dentistry. We would love to be able to discuss an Invisalign plan specific to you and get you well on your way to a beautiful straight smile!
How Affordable is Invisalign?
The total cost of Invisalign treatment is similar to that of traditional braces. Many dental insurance plans cover Invisalign treatment just as they would with regular metal braces. Every unique case has many different factors that can all affect total treatment cost so it's extremely difficult to put a price tag on custom treatment plans.
New York Family Dentistry can do all the leg-work for you and will check with your dental insurance provider to see just how much they will cover.
Call our office at (718) 763-0505 or request an appointment and come in to be evaluated. Only then will we be able to quote an Invisalign treatment plan, work with your insurance and talk about available payment options. We will make sure there is no guessing and you know how much your specific treatment will be. Most patients are amazed at just how affordable and easy it is to obtain a straighter smile!
Winter Special!
We are offering a special deal on Invisalign this Winter! Check out our offer!
A Beautiful Smile Is Waiting For You
Our office provides smile makeovers to achieve the beautiful, natural look you seek. We can reshape your natural teeth to make them straighter and more youthful. Our office is easily accessible and makes it convenient to those living near Brooklyn and Brooklyn to get the care they deserve.

Call Us Today!
(718) 763-0505